A Time to Speak Book Review
About the book:
A Time to Speak releases on October 16th. It is the second installment in a YA dystopian series. The first book in the series is A Time to Die.
This story is set in a world where everyone is born with a clock. A clock counting down to their death; their "Goodbye".
A Time to Die asked the question: What would you do if you knew the day you'd die? and leaves you with a heart-lurching cliffhanger.
A Time to Speak picks up right where the first left off and gives us a new question.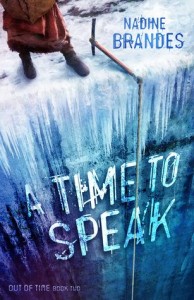 What happens when you live longer than you wanted to? 
Parvin Blackwater wanted to die, but now she's being called to be a leader. The only problem is, no one wants to follow.
A Time to Speak is a strong dystopian novel. Not only does it have an interesting premise, but the characters act and respond to situations like real people might. The story keeps you turning pages. Although it is at times intense, it had me smiling too. It held true to the first book and took some unexpected turns. The last paragraphs of A Time to Speak are arresting, leaving the reader with a beautiful cliffhanger.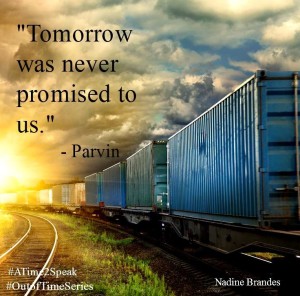 As reviewers have said, the book is very quotable. Sometimes you have to pause and think about what has just been said. Not because it was confusing, but because it strikes something in you.
I would recommend the Out of Time series to anyone, mid-teen to adult, who is a fan of Christian Speculative Fiction and YA dystopian novels.
Nadine Brandes, the author of the Out of Time series, is holding a Facebook party to celebrate the release of her new book. It will be a lot of fun, and there are prizes, so check it out!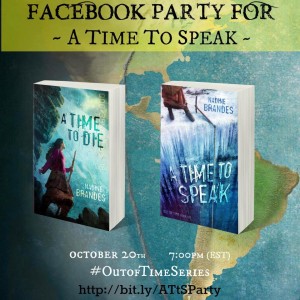 You can learn more about Nadine and her books here:

Related Posts via Categories