I think most of us agree that paper lanterns are pretty amazing to watch.
I was originally planning to write a different nano fiction piece. It still had to do with fire, but it was a different character and story.
Until recently my laptop home screen was a lantern festival by Wang Ling Wolp. I love the image, so while thinking of a story about fire, I kept seeing paper lanterns. So, I set aside the other idea for now. ;)
Paper Lanterns
He rose into the sky under a sail of paper and paint, a flickering firefly glow.
When the air grew thin and his heart grew cold, he looked up into the night.
Still so far, so far…
a flame can never become a star.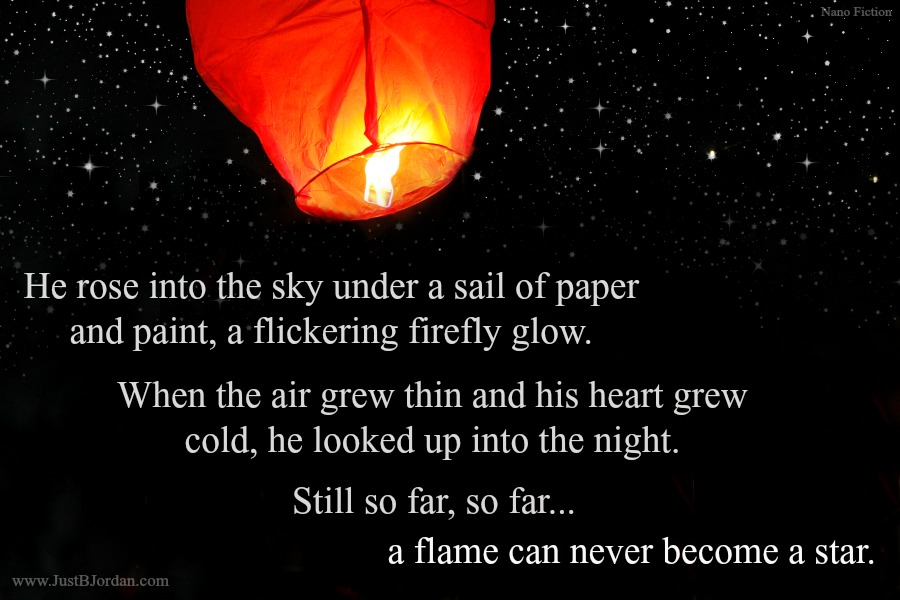 Related Posts via Categories