How My Luggage Chose Me: Coincidence and Travelpro
Travelpro story time!
Imagine lifting a suitcase over your head to slide it into storage. Picture a line of people behind you waiting to file farther into the plane. Now imagine that the carry on dead-lifted above your head is filled with books.
Yep. Big, thick, heavy books.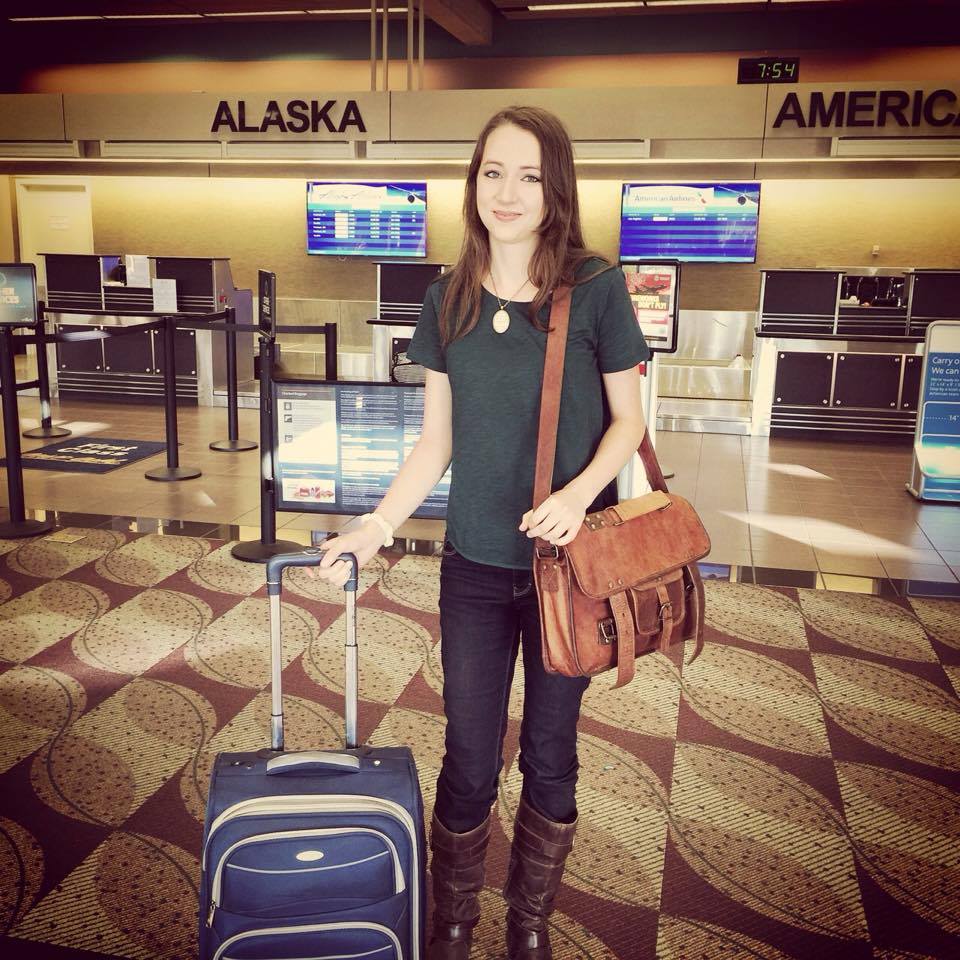 I was going to Realm Makers 2015. My first ever writers conference. And I was fortunate enough to already be published, so I was bringing copies of my novel to sell.
I always borrowed a carry on when I flew (I didn't have my own), and they were never very lightweight. Even without books in them. So dropping an arm-rippingly heavy suitcase full of dead trees on another passenger's head was a concern…
You just got on a flight and are sitting innocently in your row. You see a girl with very little muscle and an obviously weighted bag…and she not only lifts it above her head, but above yours.
I would be a little concerned. I like my brains as they are, thank you much.
Upon returning from Realm Makers 2015, the borrowed suitcase empty of my books but filled with novels by other authors, I knew I wanted to purchase some lightweight luggage.
…Two years later, I finally went shopping.
If you pay attention in airports, many flight attendants and pilots have Travelpro suitcases. They have them for a reason. I was out to get Travelpro luggage, or get nothing at all.
My mother was running errands with me. We walked into the store together. I immediately saw a woman with a measuring tape checking the dimensions of a carry on. It was a Travelpro.
I looked down at my shoes. Teal. I looked back up at the suitcase being measured by the woman. Teal. The exact shade. I almost laughed.
My mother and I discreetly searched through the shelves of luggage, giving each other looks and glancing back at the woman, who seemed way too interested in *cough* my future suitcase. We searched through the entire luggage section. There was only one other Travelpro suitcase, a massive thing that would never make it into the passenger section of a plane.
The woman started to walk away from the only carry-on Travelpro suitcase in the store.
So I slowly walked toward it. You know, all unconcerned like. I got to it and opened its compartments, half expecting the woman to come back and demand I turn it over to her.
She didn't.
I quickly zipped up the suitcase, pulled out the handle, and walked away with it.
…I may have looked a little silly.
As we left the luggage department I was, of course, smiling. I said "You know, I was kind of hoping they'd have a set of different sizes in the same color, so I could get a tiny one too."
While the last words were still in my mouth, a noise came from my left. I saw the shadow of a suitcase tumble off a shelf. It skid across the floor, stopping at my feet.
I looked down.
Tiny. Travelpro. Teal.
I do not kid.
We had searched those shelves and had not seen it. And we would have noticed; They were the only ones there in teal. The woman with a measuring tape glanced at me from the corner of the luggage section.
It wasn't a day to take chances. I extended the handle and briskly walked away, a matching set of Travelpro carry ons rolling behind me.
Yes, I bought them both. (Sorry, woman with the tape measure!) They are beautiful. And lightweight. Hallelujah.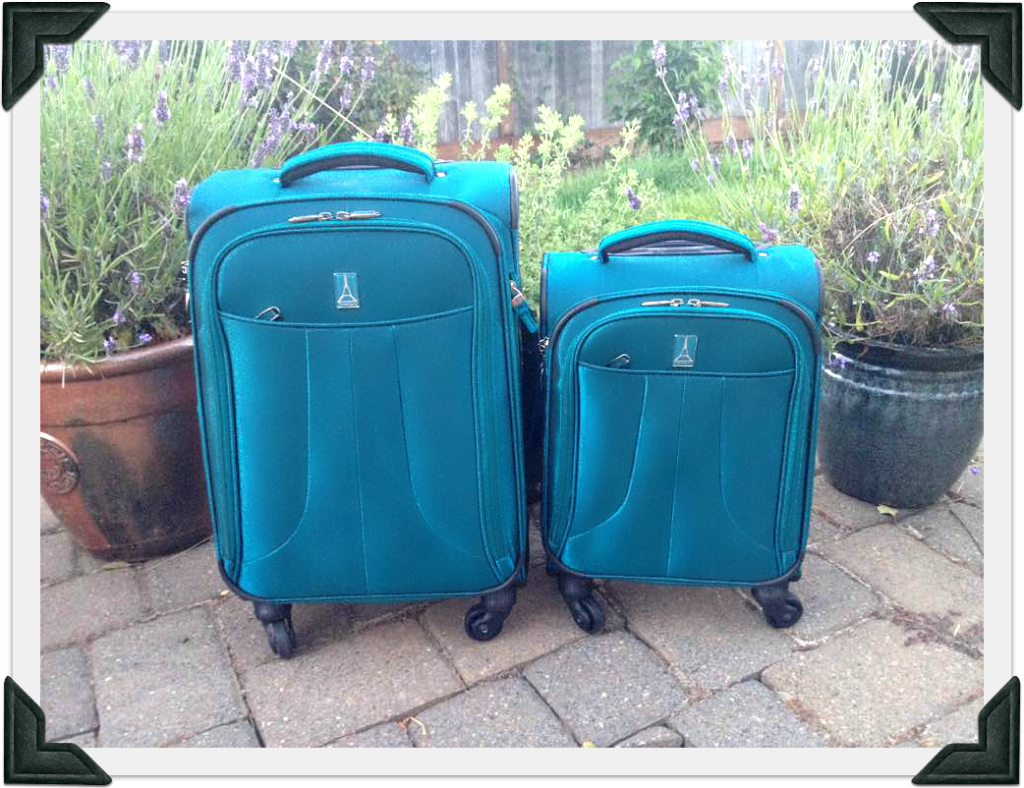 We took a photo to commemorate the moment (and my bafflement).
And that's the story of how my new luggage chose me. ;)
Related Posts via Categories